Former Arsenal manager Arsene Wenger has surprised football fans with his prediction that Tottenham Hotspur could be among the top contenders for this season's Premier League title. Wenger pointed to two summer signings and the tactical shift involving Son Heung-min as reasons for Spurs' newfound strength. Wenger's surprising remarks and analyze the factors that could make Tottenham a serious threat in the Premier League.
1. Spurs' Unbeaten Streak and Son's Resurgence:

Tottenham's impressive start to the season, remaining unbeaten in their first 10 matches, has turned heads in the football world. The highlight of their campaign so far was a hard-fought 2-1 victory over Crystal Palace, with Son Heung-min delivering his eighth league goal. What's intriguing is Son's role change, as he moves into a central position, adding a new dimension to the team's attack.
2. Key Signings: Maddison and Van de Ven:

Arsene Wenger highlighted two significant summer acquisitions that have bolstered Tottenham's squad. James Maddison's arrival injected creativity into the midfield, bridging the gap between the deep and high midfield areas. Meanwhile, the addition of Van de Ven has shored up a previously vulnerable defense. With goal keeper returning to form, the Spurs' defense looks more solid than before.
3. Wenger's Bold Prediction:
Wenger's prediction raised eyebrows when he declared Tottenham as a legitimate contender for the Premier League title. He placed Spurs alongside traditional heavyweight
Arsenal, Liverpool, and Manchester City as the four teams to watch this season. This bold statement has sparked conversations among football enthusiasts about the potential resurgence of Tottenham.
4. Spurs' Recent Performance: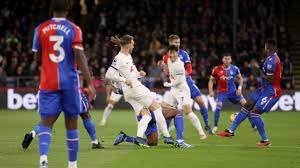 While Tottenham has displayed tremendous promise, they faced challenges in their recent match against Crystal Palace. A goalless first half was followed by an own goal from Joel Ward, putting Spurs in the lead. Son Heung-min sealed the victory with another goal, but Jordan Ayew managed to pull one back for Palace. Despite the challenges, Tottenham continues to show signs of progress.
5. Bentancur's Return: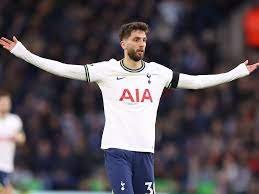 Another positive development for Tottenham is the return of Rodrigo Bentancur, who made his first appearance of the season after an injury layoff of nearly nine months. Son Heung-min expressed his joy at having Bentancur back in the team, emphasizing the positive impact the midfielder can have on the squad's performance.
Conclusion:
Arsene Wenger's unexpected prediction has added an intriguing twist to this Premier League season
. While traditional powerhouses Arsenal, Liverpool, and Manchester City remain strong contenders, Tottenham's resurgence under Ange Postecoglou and the summer signings of Maddison and Van de Ven make them a team to watch. Whether Spurs can maintain their momentum and challenge for the title remains to be seen, but Wenger's bold proclamation has certainly ignited excitement among football fans. Keep an eye on Tottenham's journey in the Premier League, as they aim to prove Arsene Wenger's prediction right.